Sports Massage Berlin
Looking for a sports massage near you?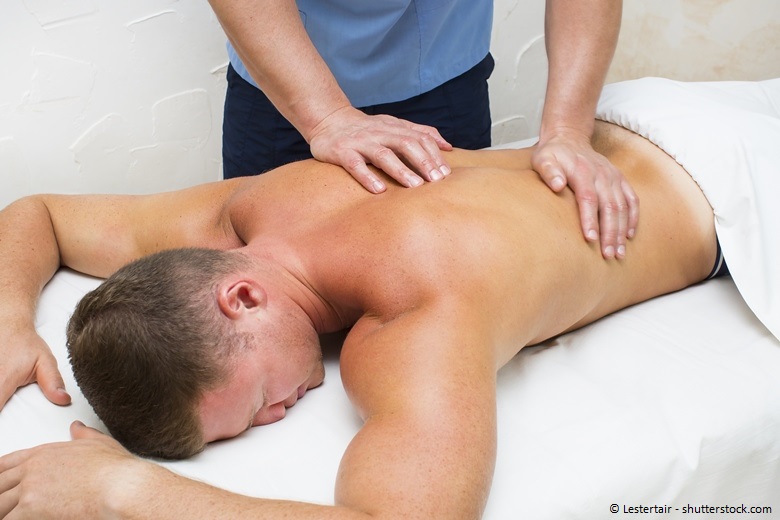 Based in Schöneberg Berlin, Northern Holistic specialises in sports massage for the prevention and treatment of injuries. Whether you engage in high performance sports or occasional exercise, we offer effective treatment tailored to your needs. Our treatments include several different sports massage techniques, body awareness as well as breathing and relaxation techniques.
Read on to find out more.
The sports massage costs €45 for 30 minutes, €70 for 60 minutes and €95 for 90 minutes. Book your sports massage with Northern Holistic now:
1. What is a sports massage?
Sports massage aims to restore function and eradicate muscular pain by mobilising the muscles and softening hardened tissue.
Clients are often rightly confused by technical terms that describe massage techniques. For example, 'NMT' (Neuromuscular Therapy), 'STR' (Soft Tissue Release) or 'MFR' (Myofascial Release) are terms used by therapists. The understanding of such terms is mostly relevant to the sports massage therapist rather than the client. However, we will be more than happy to explain any of the techniques in more detail.
Such techniques form part of a toolkit used by the therapist to tailor for the individual client.
Some sports massage techniques may involve the client being active. For example, the client may be asked to stretch a particular set of muscles. It may be that the client is not able to be actively involved due to a tiring job, for example. In this case a good sports massage therapist will find other techniques that are just as effective.
2. What are the benefits of a sports massage?
Sports massage separates soft tissues that are stuck together. Often they no longer feel soft but very hard, stiff and sore. Muscles (and the fascia surrounding them) can become stuck after:
injury
misuse
lack of use
stress, or
tension
Sports and remedial massage can soften such hardened tissue. It can also restore movement and mobility around joints that have become stiff and painful.
The increased and enhanced blood circulation helps to relieve muscle tension, reduce soreness and encourage a faster recovery. As a result, the relaxed muscles can experience 'an increase in range of motion and flexibility,' (in: Journal of Sports Medicine and Physical Fitness).
Many soft tissue injuries benefit greatly from sports massage. It is advisable to wait for a few days if your injury happened very recently. We can then assess your injury here. But depending on the nature of the injury we might recommend you seeing a doctor, physiotherapist or chiropractor for a diagnosis. Once your injury has been diagnosed we may be able to help you recover.
Sports massage can be very helpful for many medical conditions. The treatment techniques, duration or positioning can all be modified to ensure they are suitable for your condition. People with conditions such as asthma, arthritis, diabetes, ME (Myalgic Encephalopathy) and stress can all benefit.
Northern Holistic offers treatment for the following sports injuries and conditions:
Shin splints
Hamstring tears
Tennis elbow
Scoliosis
Sciatica
RSI (Repetitive Strain Injury)
Frozen shoulders
Tight calves
Sore glutes
Breathing difficulties
Sore, tight shoulders
Tension headaches and migraines.
3. Is sports massage suitable for you?
Sports massage is helpful for anyone looking for a deep tissue massage that soothes and mobilises the muscles. A common misconception is that sports massage is only for sports people. It's not. Sports massage is invaluable to athletes who might need treatment to loosen, repair or refresh particular muscles. But you don't have to be an athlete or sporty to appreciate the benefits of a sports massage. Spending time sat at a desk can cause muscular tension and overuse. These tense muscles can be freed most effectively using sports massage. Massage will also help people who carry out repetitive tasks as it frees from pain and discomfort.
It can be difficult to find a massage that uses the right pressure. Often it might be too light and sometimes it can be a little too much. Sports massage can work as light as a feather, or as heavy as you can handle. A good sports massage is about listening carefully and responding to the unique needs of each individual. We aim to meet your needs. Whatever the origins of your discomfort we aim to achieve results at a pace that is right for you.
Sports massage can be very helpful for young people who take part in a lot of sporting activities. It can prevent injury and support recovery from training at a time when their bodies are changing fast. Under 18 year olds must be accompanied by a parent or guardian at each treatment.
4. How we can help you
Empowering our clients lies at the heart of what we do.
We use sports massage techniques that are tailored to you.
We teach you how to stretch. Over the years we have noticed that often clients have a strong aversion to stretching. But if it is done gently and using the correct breathing, it can be not just effective but also extremely enjoyable!
We specialise in using body awareness techniques and we encourage our clients to use these techniques at home.
Where appropriate, we teach breathing and relaxation techniques to help release tight tissues.
We combine sports massage and bodywork with mindfulness techniques to alleviate stress-related pain and anxiety.
We educate and inform you.
We help you to speed up your recovery times to keep up with a training schedule for your next marathon or triathlon.
We can fix your sore muscles while you take a breather on the massage couch.
5. Frequently Asked Questions
Is there anything I can do to prolong the benefits of my treatment?
Yes, stretch! Many people find stretching dull and time consuming. But stretching really can help prolonging the benefits of your treatment. We will provide you with home care advice, which will be explained, demonstrated and practiced during your treatment.
If you are taking pain medication you may need to stop taking them before your session.
You should feel more relaxed after your treatment. Some people feel cold and thirsty, so having warm clothes with you is a good idea. It is advisable to drink plenty of water after your treatment and to try to keep moving.
Is sports massage painful?
A sports massage should be just on the edge of uncomfortable and should never hurt. If it is painful the muscle will lock up and you will receive no benefit from the treatment. Please work with the therapist and advise them immediately if the pressure becomes too much.
Will I experience any pain after a sports massage?
Depending on the massage techniques used you may feel soreness, but this should ease within 24 hours. Some people feel tired, energised or even emotional after receiving sports massage treatment.
How often should I have a sports massage?
This will depend on the reasons why you are having treatment. Some problems respond best to short and frequent treatments. These can be 30 minutes every three to five days. Clients who wish to get more actively involved during the treatment may find less frequent sessions more suitable. After your first session we will be able to provide you with a personalised treatment schedule.
How long does my individual sports massage last?
This will depend on the nature of the presenting problem. If you require a specific part of the body to be treated sometimes 30 minutes will suffice. If, however, you are looking for a whole body maintenance massage then we recommend a 60-minutes plus appointment.
What should I wear during a sports massage?
During the session it is best to wear comfortable underwear. Some people prefer wearing shorts. Towels will be used during the treatment to keep you warm and comfortable.
Book your Sports Massage Now at Northern Holistic Berlin